Main content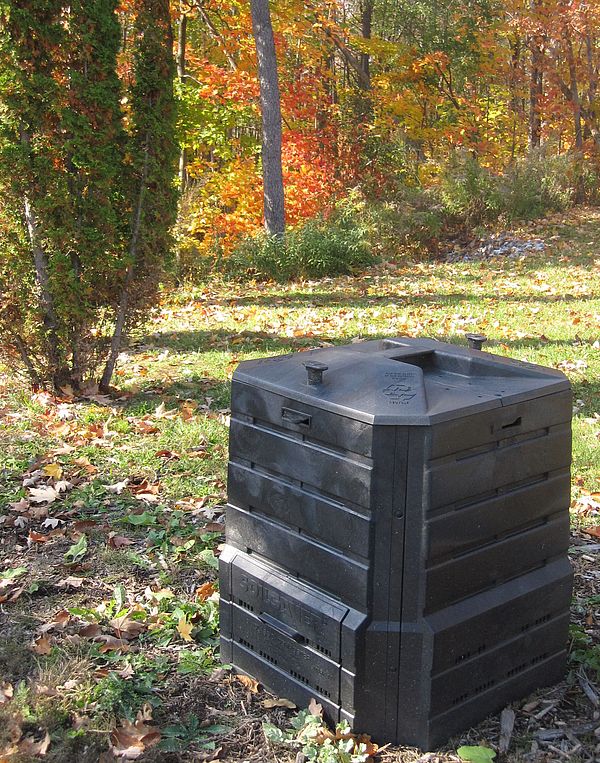 Home Composting Workshops
The Addison County Solid Waste Management District has concluded its series of backyard composting workshops for 2019! Join us for a free hour long workshop next spring on how to turn your household food waste into compost for your garden.
Each workshop will cover the benefits of composting, why food scraps should be diverted from the landfill, how to set up and manage a pile, uses for compost, and troubleshooting tips. We'll share resources and have compost bins and kitchen collectors for sale. A list of spring dates will be published in 2020. For questions, email ollie@ acswmd.org or call us at (802) 388-2333.
"Thank you so much for the workshop. My kids helped set up the bin and are super jazzed about composting now. Even my skeptical boyfriend has been on board especially with the reduced garbage cost (and smell) when we drop off our trash." -2019 Workshop Participant
Become a Compost Ambassador
Already composting and want to share the love? Sign up to be a Compost Ambassador! Through this new program, ACSWMD will equip you with resources and get your ideas about spreading enthusiasm for composting in the community. After an orientation meeting, there's no time commitment required unless you want to be more involved. Contact Ollie Cultrara at ollie@ acswmd.org or (802) 388-2333 to get involved.
SoilSaver compost bins are available for purchase from the District Transfer Station. These sturdy bins are made of recycled plastic, have a locking lid, and are easy to assemble. Dimensions: 28 in. x 28 in. x 32 in.