Main content
School Food Scrap Diversion
Any person or entity that generates 18 tons/year (1/3 ton/week) of food waste must send the material to a certified facility within 20 miles. In Addison County, businesses and schools can have food scraps picked up by a licensed hauler or bring them to the District Transfer Station. All food scraps, regardless of amount, will be banned from the trash on July 1, 2020.
We provide Addison County schools with technical assistance to get started diverting food scraps from the landfill, including performing waste audits, providing food scrap collection containers, and recommending options for food donation, food scrap collection, on-site composting, share tables and sorting stations. The District also provides grant funding for waste reduction and diversion projects in schools such as water bottle filling stations and cafeteria sorting stations. Call us at (802) 388-2333 or email emily@ acswmd.org for a free consultation and more information about grants.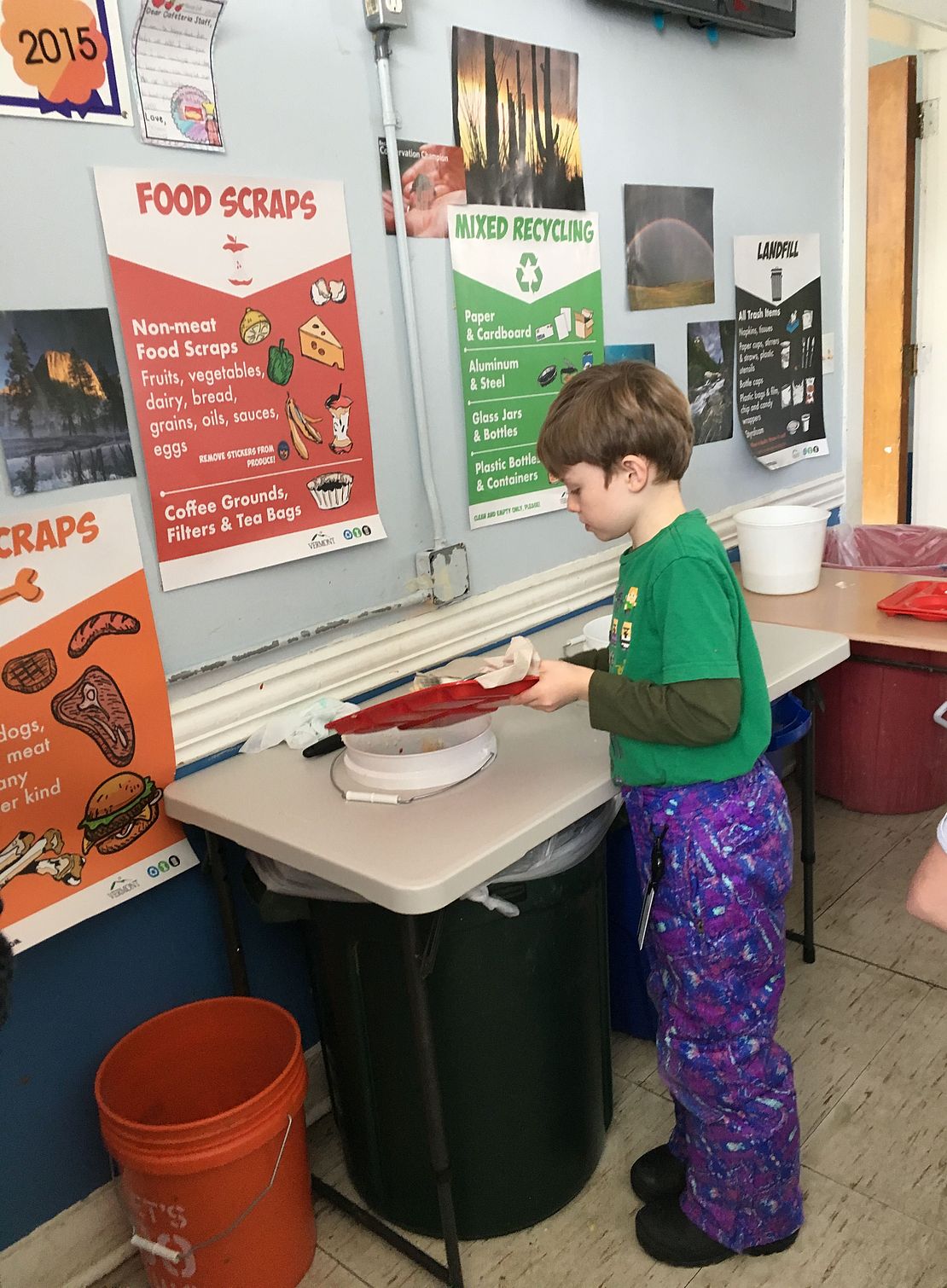 Schools that divert food scraps
Below are the schools in our District that are diverting their food scraps from the landfill. Whether donating quality food to pantries and soup kitchens, supplying food scraps to farms for animal feed, composting on-site, or sending scraps for local compost or energy, these schools are great stewards of our community.
Addison Central School
Beeman Elementary School
Bridge School
Bridport Elementary School
Bristol Elementary School
Cornwall School
Ferrisburgh Central School
Leicester Central School
Lincoln Community School
Hannaford Career Center
Mary Hogan School
Middlebury College
Middlebury Union High School
Middlebury Union Middle School
Monkton Central School
Mount Abraham
North Branch School
Northlands Job Corps Center
Patricia A. Hannaford Career Center
Red Cedar School
Ripton Elementary School
Robinson Elementary School
Shoreham Elementary School
Vergennes Union Elementary School
Vergennes Union High School
Weybridge Elementary School