Main content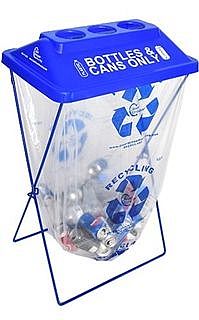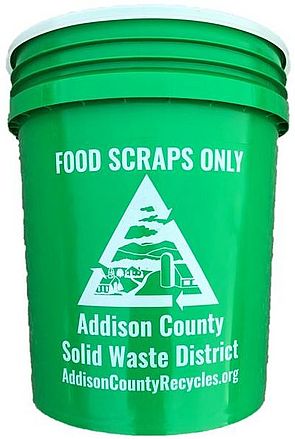 ACSWMD provides x-frame recycling, trash, and food scrap containers and compost buckets for short-term public events in District towns at no charge. Containers are available on a first-come, first-served basis.
All trash containers must be accompanied by containers for recycling (and food scraps, if possible) to make it easy for attendees to access the best option for their discarded materials. We recommend assigning volunteers to monitor waste stations and help attendees sort their materials properly. ACSWMD can train event volunteers for this role.
Four lid types are available for x-frame style containers: bottles & cans recycling only, single-stream recycling, trash, and compostables (food scraps only). Keep in mind that many paper products at outdoor events, such as paper plates and cups, are not recyclable or accepted for composting. To reduce contamination at outdoor events, ACSWMD strongly recommends the collection of only bottles and cans for recycling unless waste sorting stations will be staffed by volunteers.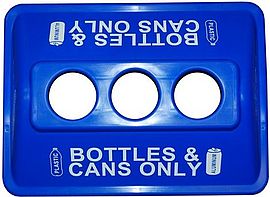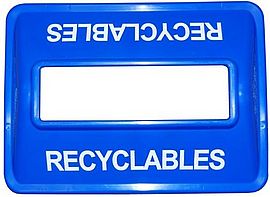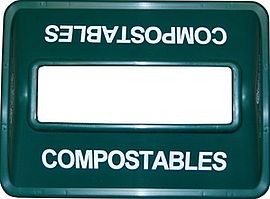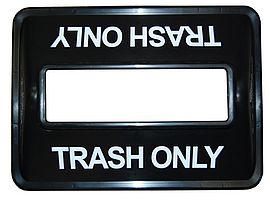 ACSWMD loans out X-frame recycling, food scrap, and trash containers and signs to public events.
Ditch the plastic forks and paper plates and borrow our reusable dishware instead. Learn more about our