Main content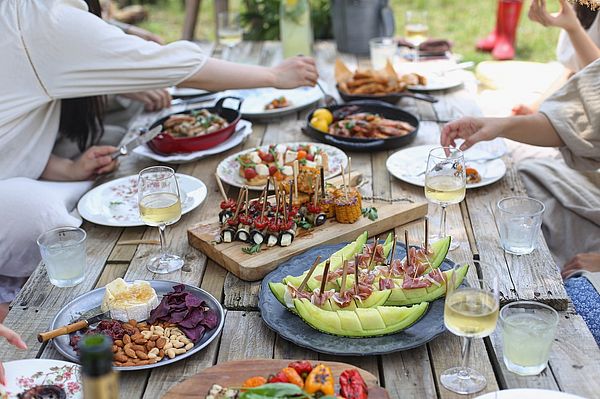 Having a cook-out or potluck? Backyard wedding or fundraiser? Skip the paper plates and plastic cutlery and make your event Zero Waste using our Zero Waste Event Kit! We have an eclectic collection of dishware including plates, bowls, utensils, mugs, and cups for you to borrow for free. Fill out the form below to request a Zero Waste Kit for your event.
For each reservation, a $20 deposit is required. If items are dirty, damaged, or late, your deposit will not be returned.
We are accepting donations for our collection of plates, bowls, silverware, mugs, drinking glasses, and cloth napkins in good condition. Contact us if you have items you think might work well in our Zero Waste collection.
ACSWMD loans out X-frame recycling, food scrap, and trash containers and signs to public events.
Ditch the plastic forks and paper plates and borrow our reusable dishware instead. Learn more about our